Apply a water repellent coating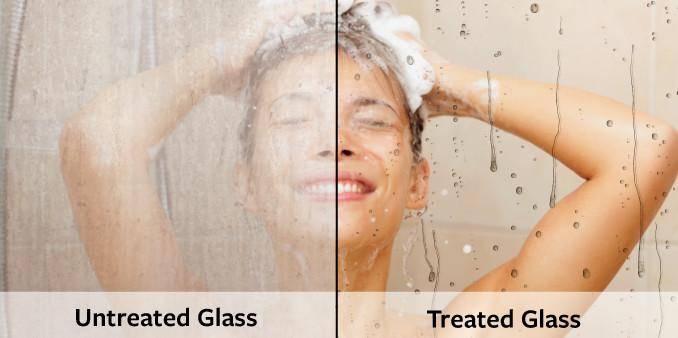 When building a beautiful new bathroom, or renovating an existing one, what's the secret to keeping your shower looking like new? The answer is simple – EnduroShield. Best of all it can be applied to new or exiting glass!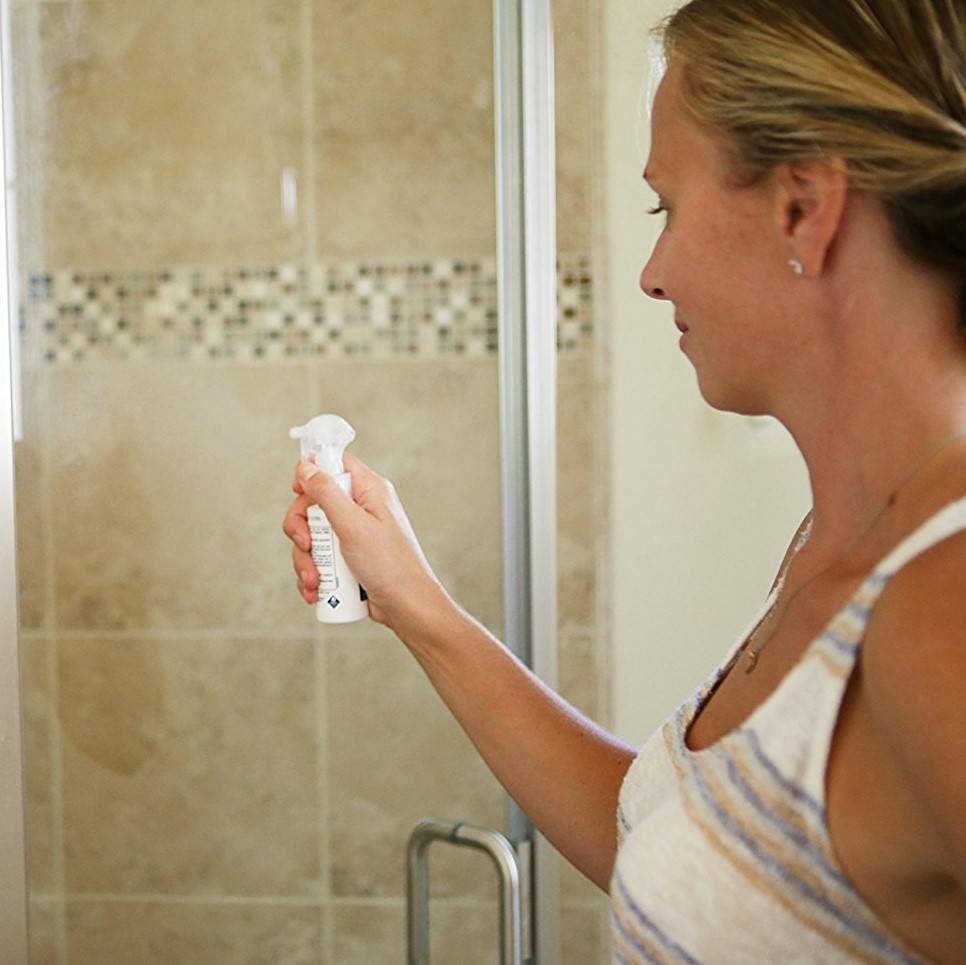 EnduroShield cuts cleaning time by up to 90%
Maintaining the sparkling appearance of a brand new shower is easy with EnduroShield protective glass treatment. EnduroShield creates a protective barrier that stops contaminants soaking into the glass. Instead, water and contaminants bead up on the protected surface and are easily wiped off with a damp microfibre cloth and mild detergent. EnduroShield keeps glass cleaner for longer, significantly reducing cleaning time. Not having to clean your shower so often saves you time and money.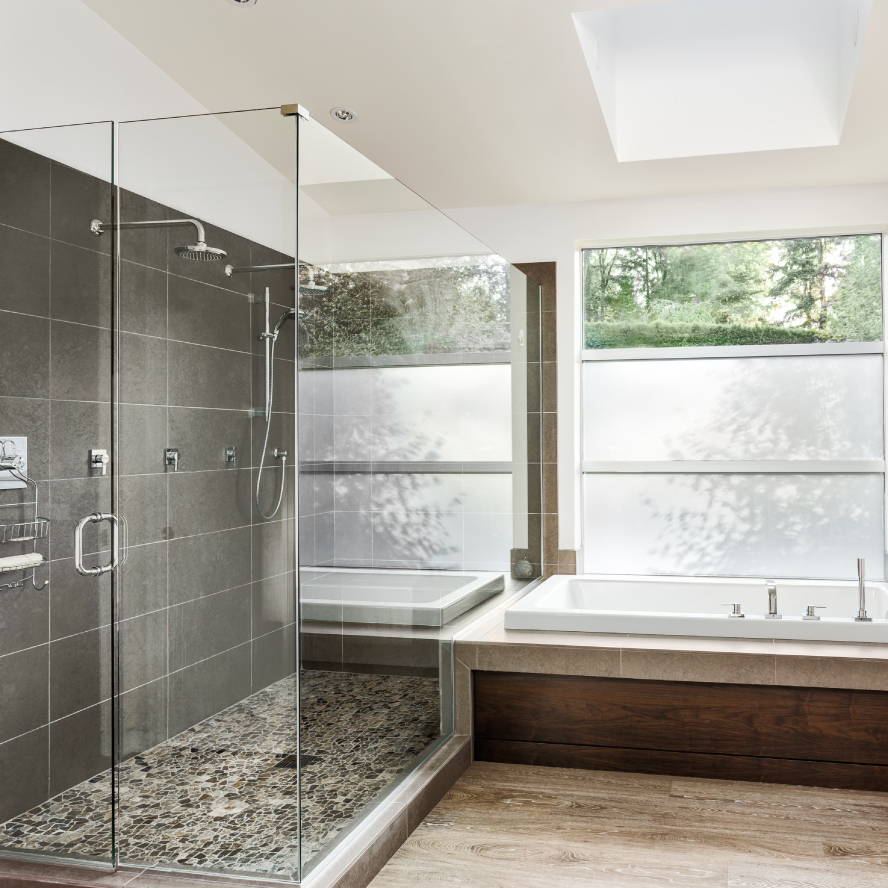 Untreated glass surfaces are porous and absorb contaminants, resulting in glass that is etched and discoloured.

Cleaning this build up of soap scum and limescale has to be one of the most disliked household chores. With EnduroShield, standard glass is transformed into an easy clean, non-stick surface which remains water and oil repellent, and is backed by a true performance warranty.
more info?


EnduroShield
1300 720 050
sales@enduroshield.com
ENDUROSHIELD HOME GLASS TREATMENT
The world's most effective protection against grime and dirt for your glass shower.
Drastically cut down cleaning time and eliminate scrubbing

Protects against staining, dirt, grime and hard water

Apply once and stay protected for 3 years
Small

Glass Treatment
125ml Pack


Over 1 MILLION showers have been protected with EnduroShield
Fantastic Product
"I installed 2 new shower screens 2.5 years ago. We treated both with EnduroShield, and they still look as good as new. I am using it again next month on my daughter's new screens. It makes cleaning the bathrooms so quick and easy"
I was amazed at how easily it went on

"I was amazed at how easily it went on. It seems to do an excellent job on the windows. I used it on my car windows and also my shower screen as I had enough with what was given to me."
Great Product, and does what it says
"Have used this product on my other showers. Bought this for a new shower remodel. Great product."
Cleanaholic, Western Australia
Absolutely recommend this product!

"Absolutely recommend this product! Easy to use and saves so much time since it's been applied. My shower look the way they did when they were new."